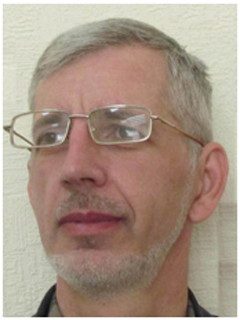 Senior lecturer of the Department of Software Engineering
Education and Career
1991 – graduated from Kharkiv Institute of Radio Electronics in specialty: «Computer Systems Design and Production»
1994 – graduated from the Kharkiv State Technical University of Radio Electronics in specialty: «Control in Technical Systems».
Since 2015 He is the lecturer at the Kharkov National University of Radio Electronics.
---
Educational activity
Teaches courses: "Unix Operating Systems", "Scripting Programming Languages", "Programming for Android", "Architecture, Analysis and Designing Software", "Analysis and Refactoring of Software Assurance Code", "Project Managment".
---
Research activities
Performs applied research related to the use of Unix-compliant systems. Has more than 20 years of practical experience in the organization and implementation of works related to the development and implementation of industrial computer systems. He is the author and the main developer of a number of automated systems, in particular – the System of Commercial Accounting of Electricity "Promenergy/E7", which has been successfully use in more than 100 enterprises of Ukraine.
---
Social activities 
Head and teacher of the KhNURE Polish Language Club: "Uczmy się polskiego". Head of the Competition Committee of the "Viacheslav Voronov Competition". Member  of the Contest Committee of the International  radio sport competitions: "Ivan Kozhedub Cup" and "Youth Sprint".
---
Publications and patents
Has over 40 publications, 2 inventor's certificate.