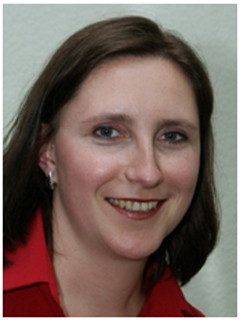 Senior lecturer of the Department of Software Engineering, Deputy Director of the Center of Postgraduate Education (CPE)
Education and Career
In 1996 she graduated from Kharkiv State Technical University of Radio Electronics in speciality "Computer Systems of Design".
In 1997 she began to work as an assistant at the department of ECM Software, NURE.
From 2004 holding position of the senior lecturer of ECM Software department (nowadays – Software engineering department). Since 2014 – Deputy director of CPE.
---
Educational activity
Lecture courses: Corporate Information Systems, Databases, Development of Internet Applications with ASP.Net, Data centers. Practice and laboratory classes: Human-Computer Interaction, Innovative Entrepreneurship in Software Industry.
---
Research activities
Research interests: data storage system,  information systems,  adaptation interfaces, artificial intelligence.
---
Social activities 
Deputy Head of Postgraduate Education Center Volunteer.
---
Publications and patents
She is the author more than 40 scientific papers and methodical publications.