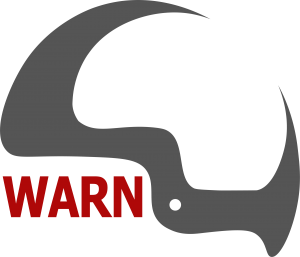 Project WARN
«Academic Response to Hybrid Threats» (WARN) 610133-EPP-1-2019-1-FI-EPPKA2-CBHE-JP
Project objectives: to target the national security and the skill gap in security services created by the emergence of hybrid threats. Security sector alone does not have the skills and resources for countering complex hybrid threats but has to rely on security awareness of the critical fields in the society. Understanding the complex interdependencies and resulting vulnerabilities in key sectors is essential for improving the resilience of the nation and hence, the security and welfare of its citizens.
Coordinator: University of Jyväskylä, Finland
Consortium:
ECAM-EPMI (Graduate School of Electrical Engineering), France.
Universidade de Coimbra, Portugal.
Tartu Ulikool, Estonia.
Kharkiv National University of Radio Electronics, Ukraine.
Higher Educational Establishment Ukrainian Catholic University, Ukraine.
State University of Infrastructure and Technologies, Ukraine.
National University of Ostroh Academy, Ukraine.
National Academy of Managerial Staff of Culture and Arts, Ukraine.
Kharkiv Regional Institute of Public Administration, Ukraine.
State Higher Education Institution "Donbas State Pedagogical University, Ukraine.
Ministry of Education and Science, Ukraine.
Results:
To adapt 11 study programmes in 7 fields of study.
To deliver the adapted study programmes and courses.
To create a trans sectoral environment devoted to civic resilience to hybrid threats.
Project Website: http://warn-erasmus.eu
---
Purchased Equipment:
Interfaculty the Lab is opened in aud. 415i and 201i to maintain both Master's programs in Financial and Economic Security Management and in Artificial Intelligence Systems as well as research on hybrid threats in the corresponding fields.
Labs are equipped with the powerful computer equipment on the total amount of 771,665.64 UAH and consists of powerful workstation for developing Artificial Neural Networks, UPS, 19 desktops, Notebook, 2 sets of multimedia class equipment, portable projector, 2 MFUs, 4 routers.