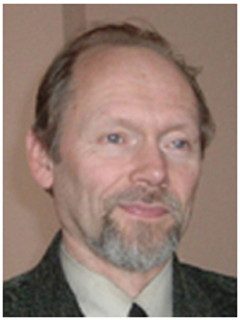 Associate Professor (on a part-time basis) of the Department of Software Engineering, Head of the Department Branch of SE in the Research and Production Enterprise (RPE) of Hartron-Arkos Ltd.
Education and Career
In 1973 he graduated from the Kharkov Polytechnic Institute, speciality "Flight Dynamics and Control".
In 1973 he started working in DB Electrical Instrument Engineering (now RPE Hartron-Arkos Ltd. PJSC "Khartron").
In 1986-1989 he wrote the PhD thesis. This work has led to a successful dissertation in 1989.
In 2005 he received the title of Associate Professor.
In 2005 he started working as Assistant Professor (on a part-time basis) at the Department of Electronic Computers Software (now the Department of Software Engineering).
---
Educational activity
The supervised master theses, bachelor theses, technological and pre-graduation practices of bachelors, specialists and masters
---
Research activities
He made a significant contribution to the development of digital control systems for space vehicles for a wide range of applications. Takes part in the development of new domestic navigation instruments for the control systems of advanced space vehicles and launch vehicles.
He is the Scientific Secretary of the Scientific and Technical Council of RPE Hartron-Arkos Ltd. His scientific interests are the follows: mathematical and software of control systems for the orientation and stabilization of space vehicles, and navigation instruments.
---
Social activities 
Chairman of the Audit Committee of the Public Coordinating Committee "Kharkov Rocket and Space", the head of the enterprise exhibition complex.
---
State Awards
Certificate of Honour from the Ukraine Supreme Council (2013), M.K. Yangel honorary badge (2007), Gratitude letter from the Ukrainian Space Agency (2015), Gratitude letter from the Kharkiv City Council Chairman (2012), Certificate of Merit from the Kharkov City Council (2016), Chest sign "The Inventor of the USSR" (1975).
---
Publications and patents
Author and co-author of more than 120 scientific and technical works, 4 textbooks, 3 teaching and methodical publications.