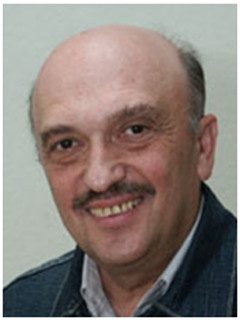 Associate Professor of the Department of Software Engineering
Education and Career
1967 – graduated from the Kharkov Institute of Radio Electronics (HIRE), majoring in Automation and Telemechanics.
1972-1982 – Advanced training in MEI.
2001 – Associate Professor of KNURE.
---
Educational activity
Since 1967, he has taught more than 35 disciplines at the departments of theoretical bases of electrical engineering, theoretical electrical engineering and electronics, and software engineering.
In the 2017-18 academic year, he teaches the discipline of Developing Cloud Applications, Developing WPF Applications, Azure Cloud Applications, Banking System Software and Internet Banking.
---
Research activities
Since 1967, more than 60 scientific works have been published. In 2017, independently made 3 reports at conferences, 2 articles were published (with co-authors), is the leader of 8 reports at student conferences.
---
Social activities 
Head of the course PI-16, the head of the group PI-16-4, responsible for the professional orientation work of the PI department, responsible for communication with the center of the correspondence course of study.
---
State Awards
1991 – medal and diploma of 3rd degree for the title of the best assistant of the Ministry of Education of Ukraine.
---
Publications and patents
More than 60.